Altar Servers Invited Back
After a hiatus of several years, we would like to have our young people resume their role of serving at Mass.
This is a great privilege in assisting the priest as he brings Jesus down from Heaven into our parish churches.
This service is open to boys and girls who have served in the past or who would like to serve now. You must have received your First Communion to be eligible and you must be available to fulfill your assigned Masses.
Training will be provided. If you are interested, please contact Mr. Drummey at classes on Sunday,
Prayer to St. Michael
— At the request of Pope Francis, we will recite the Prayer to St. Michael at the end of all Masses in the New Year to counter the power of the Devil.
Here is the prayer. Let's try to learn it by heart:
St. Michael the Archangel, defend us in battle. Be our protection against the wickedness and snares of the Devil. May God rebuke him, we humbly pray, and do thou, O Prince of the Heavenly Host, by the power of God, drive into Hell Satan and all the evil spirits who prowl about the world seeking the ruin of souls. Amen.
Faith Formation in the Fall
Religious Education in English and Spanish for the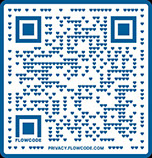 young people in our Parish, especially for those receiving First Communion and Confirmation, will begin on Sun-day,
September 17th, at 10:15 a.m. for grades 1 to 6 and at 11:45 for grades 7 to 10.
Registration forms will be going out shortly or you can scan the QR code here to sign up on line. If you have any questions, please call Mr. Drummey at (508) 875-4788.
A message of love and solidarity.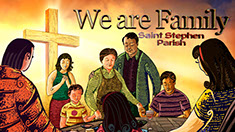 Here at Saint Stephen Parish, we will never stop living and promoting our Catholic Faith!
Each day we will post news, initiatives and information that is important to all of us as a parish family.
We are going to use, to the best of our ability and creativity, the means that this era of technology offers us, to stay connected with our brothers and sisters because "We are family".
That is the title of the brief posts you'll find on our web page or on the Parish Facebook page. Since we are a bilingual community, everything will be posted in the two languages, you just need to scroll down the page to find the English post. So, log on to www.ststephenparish.org each day and let us stay connected with each other.
Feel free also to comment and sent suggestions that may be helpful, thanks.